This is my projects & assignments for Prof. Junhwan Lee(hci+d Lab)'s Information Visualization Master Course at Seoul National University. (F/W 2017) The main purpose of every work is that making interactive visualization applications and integrating D3.js in React. Firstly, I used recharts library to make bar and line graph. I mostly used SVG intensively to draw components and d3 methods are used for d3 mouse events.
Live
This project lives on https://sujinleeme.github.io/data-visualization-experiments.
The list of data visualization works
Gallery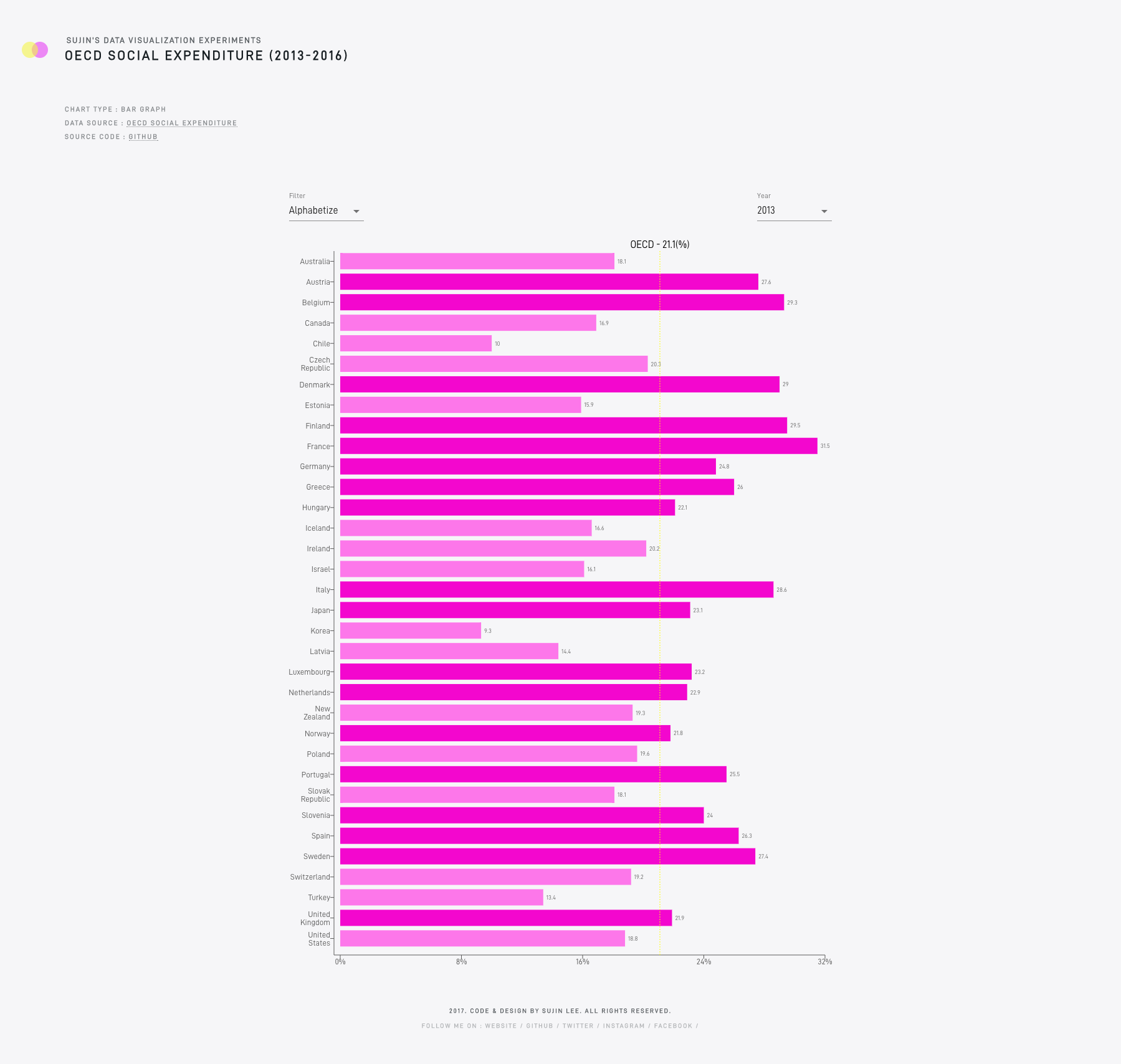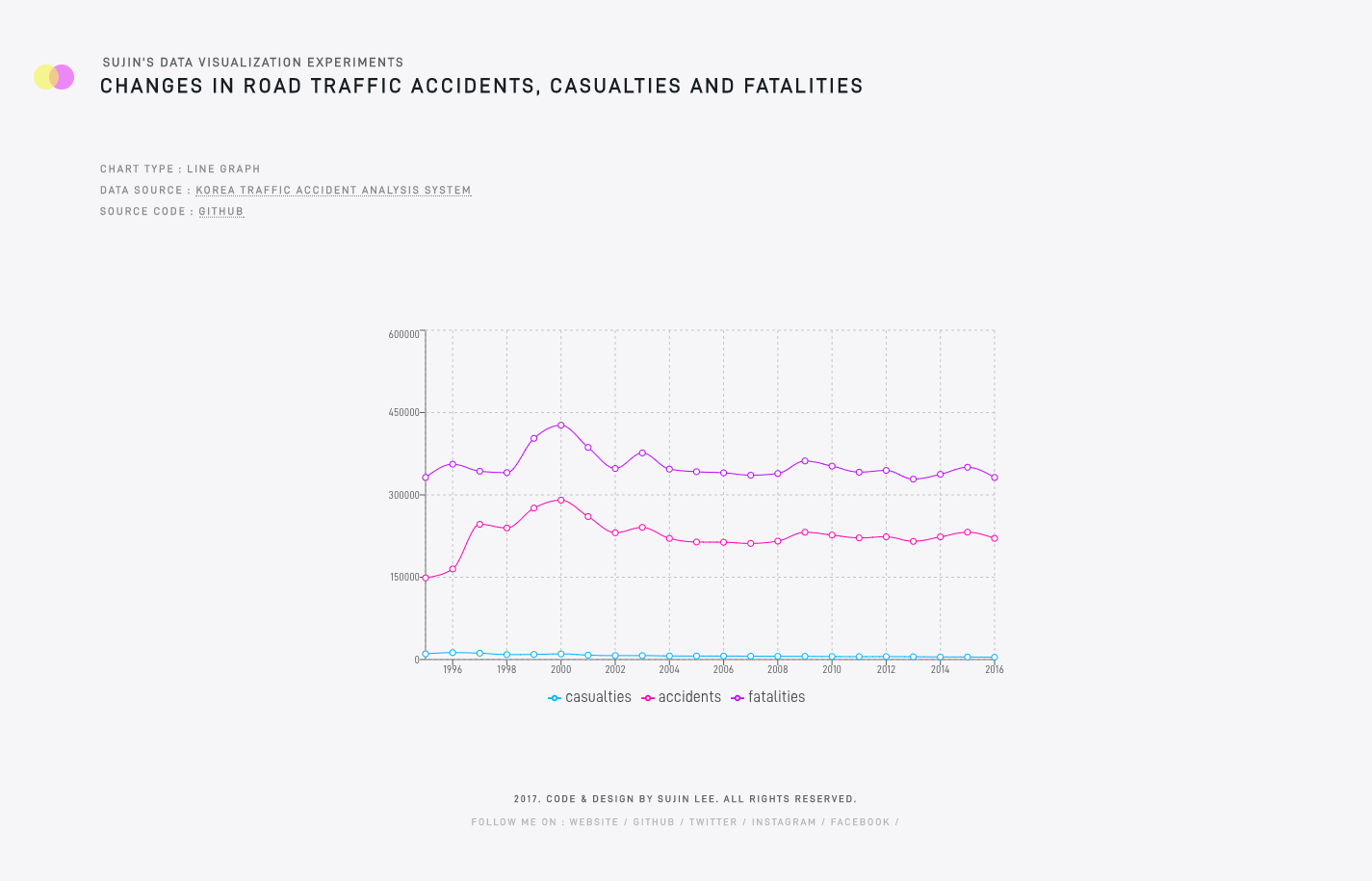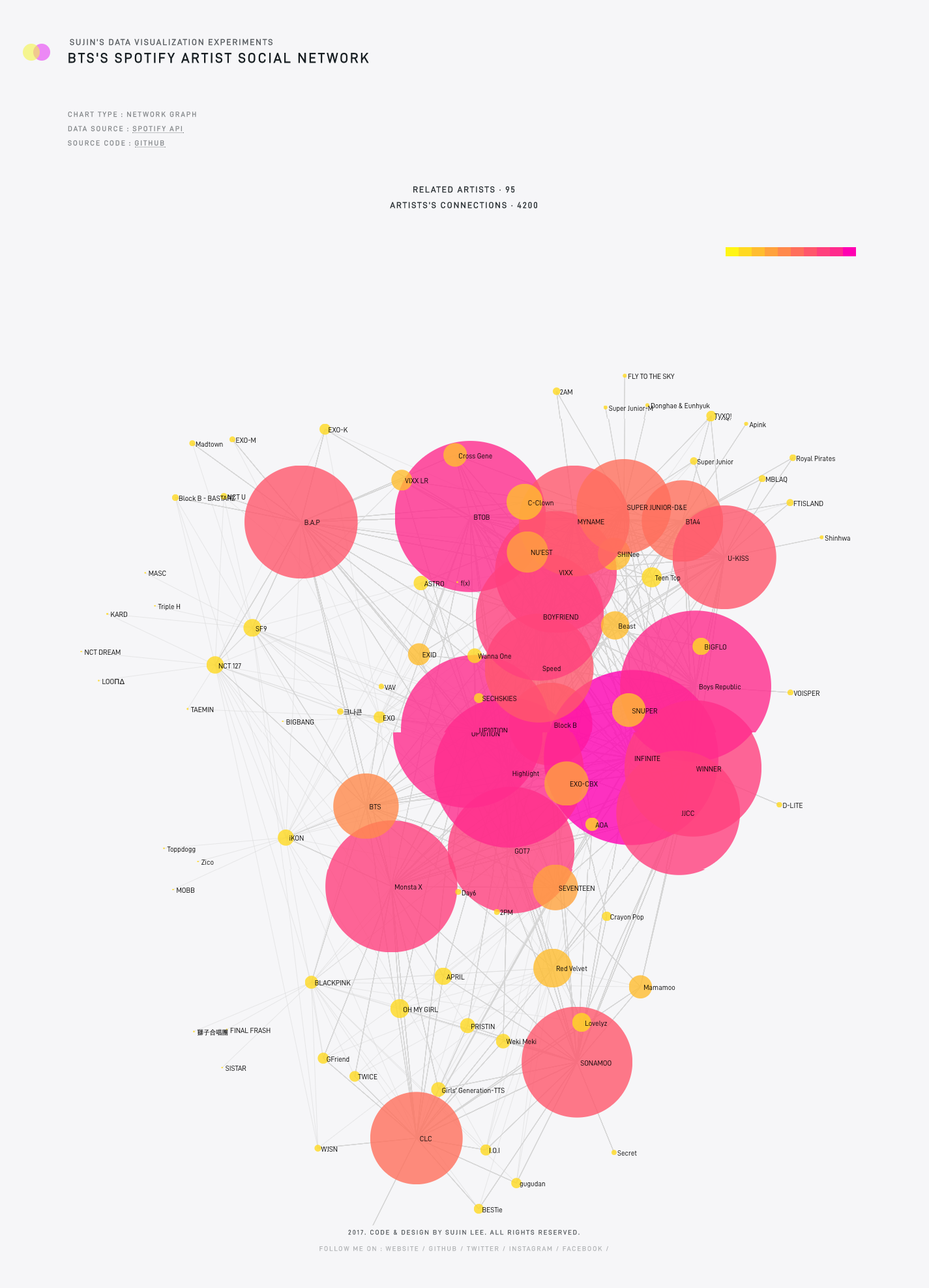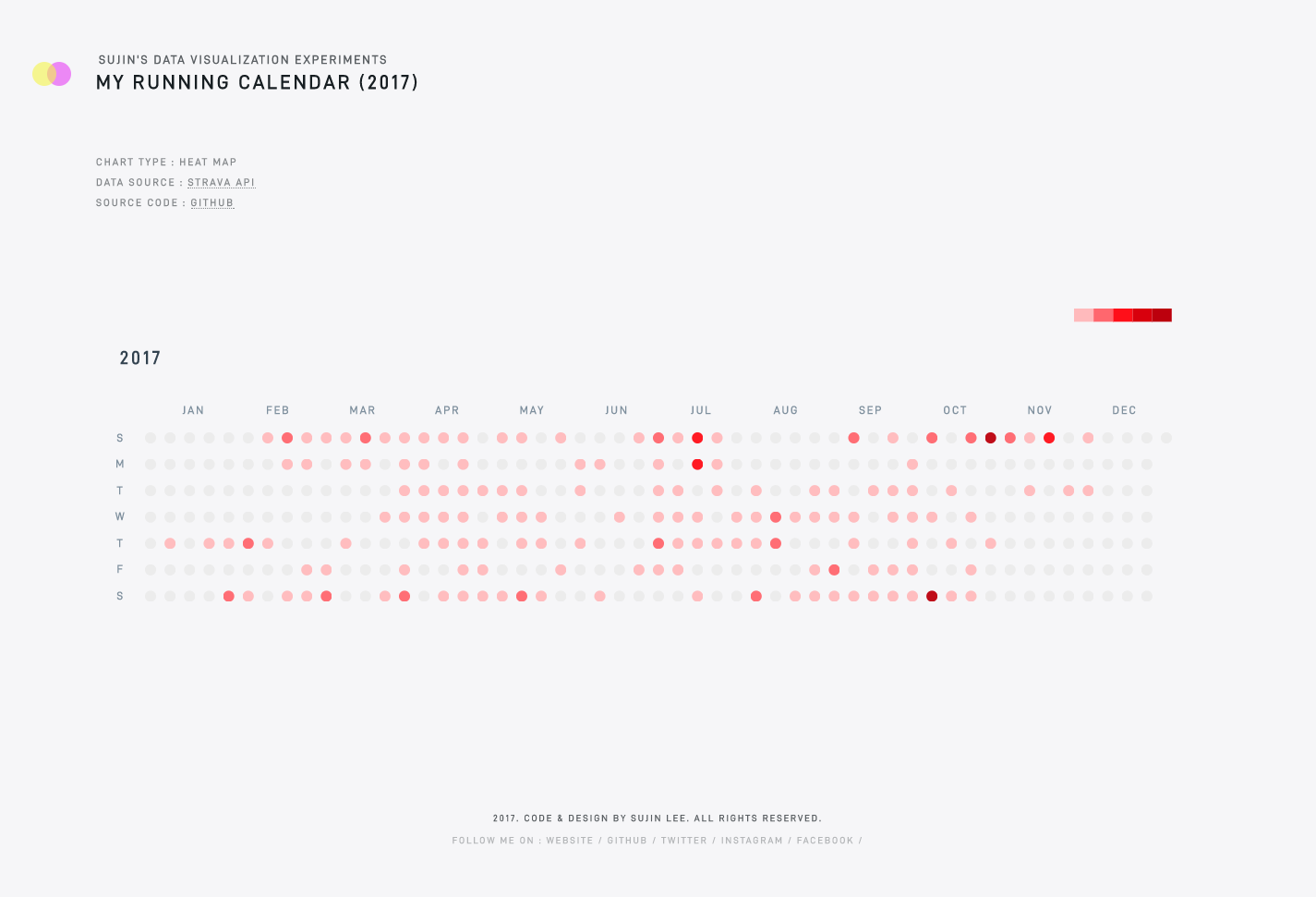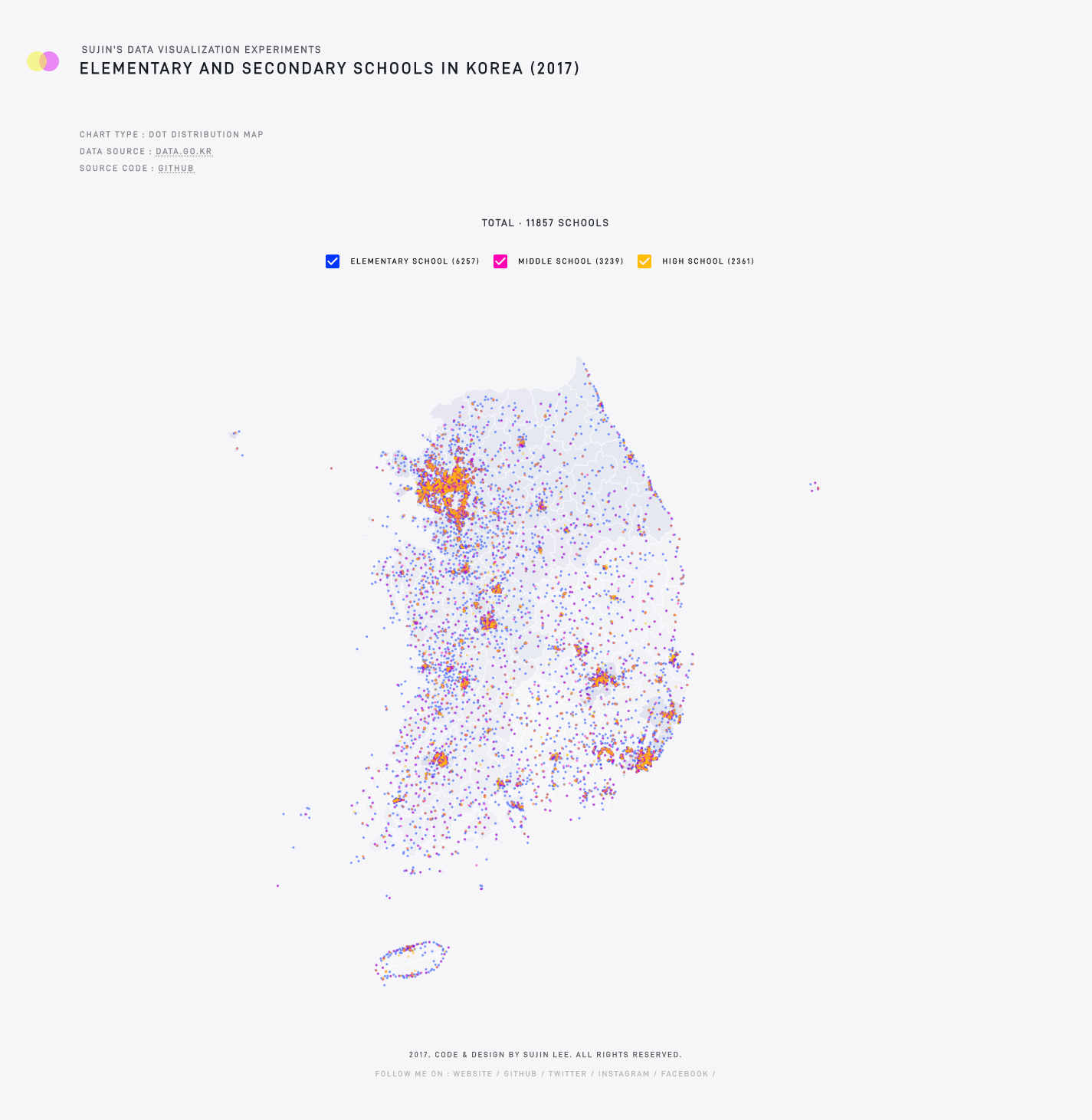 GitHub
https://github.com/sujinleeme/data-visualization-experiments
MIT license.